Snapchat is a social networking platform that allows users to send and receive messages, videos, and images that disappear after they are viewed by the recipient. They can also add these images or videos to their stories for their followers to view as many times as they'd like for up to 24 hours.
This platform was created in 2011 by Evan Spiegel, Bobby Murphy, and Reggie Brown, who met at Stanford University. It was created as a mobile app, rather than a website—a direction other social media platforms had begun to take as Smartphones became increasingly popular.
With an age requirement of just 13+ to join, Snapchat reaches a much younger demographic than many other social media networks—with 73% of its users falling into the category of the millennial and Gen Z generation (generally ranging in age from 18-34). This presents a golden opportunity for advertisers to target younger users for their products or services.
The COVID-19 Pandemic's Impact on Snapchat Usage
During the height of the COVID-19 pandemic when much of the world was under a stay-at-home order, daily social media usage increased by 13 minutes. Despite many local governments opening up and people transitioning to a more "normal" daily routine, users are still continuing to use social media more than they did prior to the pandemic—with a daily usage of 1 hour and 35 minutes.
The growth in time spent on social networks allows advertisers to take advantage of a new behavioral shift and reach their target audiences while they are increasingly more engaged. The chart below shows the growth in users based on each platform.
Advertising on Snapchat

An average of more than 280 million users access Snapchat daily. The platform has one of the most active user bases of all social media networks, which is equal to Instagram, and just behind Facebook as shown by the chart below. 
Advertising on Snapchat resembles Facebook and Instagram, where brands can set up their own ads using an ads manager platform. The network's daily minimum spend requirement is one of the lowest, at just $5 per day. This allows advertisers to test their campaigns and adjust them as they go, without the fear of wasting advertising dollars on campaigns that don't perform well.
Targeting on Snapchat
The Snapchat advertising platform offers access to several targeting options that Facebook removed, including household income (HHI), as well as obscure TV viewership segments. Additional targeting options include the following:
Age 18+, 19+, 21+, 25+, among other age breaks
CRM / Snap Audience Match
Lookalike Models
Third-Party Audiences
Retargeting from Site Pixels
Retargeting from Snapchat
Ad Engagers
Snapchat Ad Formats 
While Facebook and Instagram rely more heavily on image ads, most Snapchat ads are videos. The available ad formats include the following:
Single Image or Video Ads: A full screen ad that can be used for many objectives. Simply add a link and enable Snapchatters to swipe up and take action.
Collection Ads: Features a main image or video with four clickable tiles to showcase several products, allowing Snapchatters to browse and buy instantly.
Story Ads: Branded tiles featured in Snapchat's Discover section. Generate excitement around your brand or latest collection with a series of 3-20 single image or video ads.
Lenses AR Experiences: This is a powerful and memorable way to connect with consumers using augmented reality. Create memorable, interactive moments that Snapchatters can play with and send to friends.
Commercials: Non-skippable videos that last anywhere from six-seconds to three minutes. These ads appear within Snap's curated content.
Filters: Artistic overlays that appear after a user takes a Snap and swipes left or right to view options. These filters can be geolocated, date specific, etc, and become available when Snapchatters visit certain neighborhoods, parks, restaurants, shops, and during key holidays.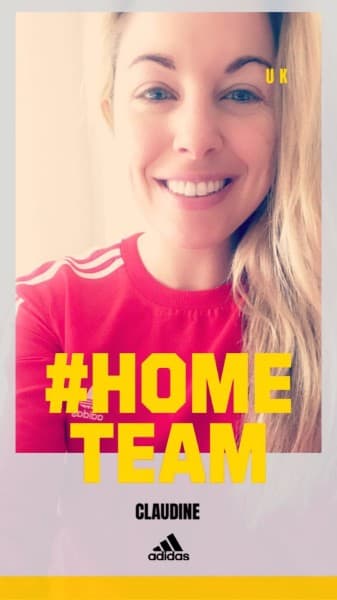 Learn More From Our Paid Social Experts
Whatever the goal of your paid social media campaign is, Snapchat's advertising platform offers many ways to reach it, with a range of targeting capabilities and a mix of ad formats to choose from.
Just getting started on your first Snapchat advertising campaign, or want to learn more about how you can improve the performance of your future campaigns? Contact us to connect with one of our paid social media experts who will help you design and create strategic Snapchat advertising campaigns that deliver results.